CANADIAN CERTIFIED
INDUSTRIAL MEAT CUTTER (CCIMC)
LEVEL 1
The Canadian Certified Industrial Meat Cutter (CCIMC) Level 1 certification is an introduction to basic meat cutter knowledge and skills.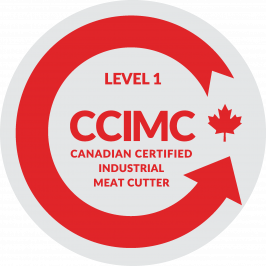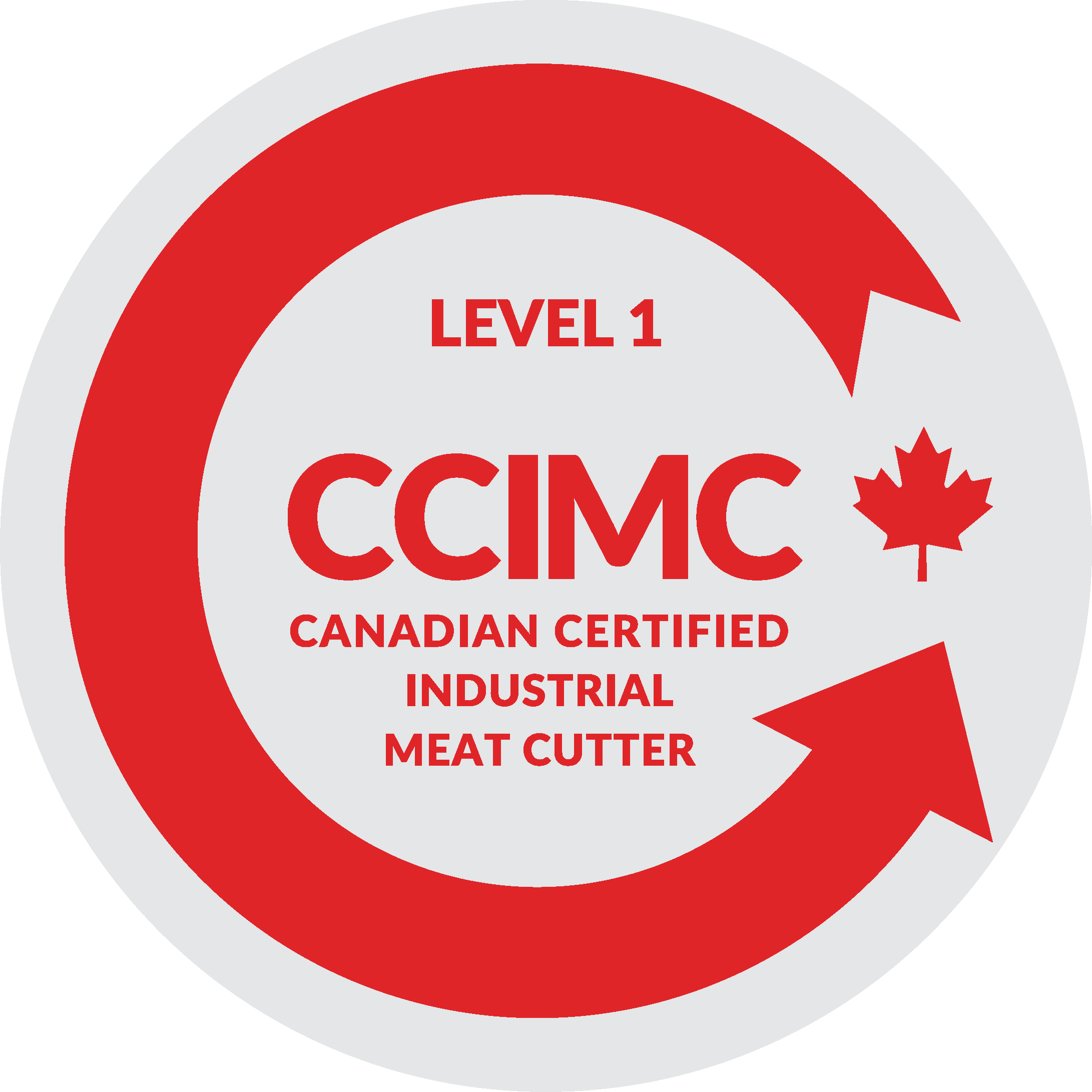 The Industrial Meat Cutter Level 1 Certification identifies and recognizes individuals who meet a specified standard defining competence in the meat field.
THE PROCESS TO YOUR CCIMC LEVEL 1 CERTIFICATION
Earning the prestigious Canadian Certified Industrial Meat cutter (CCIMC) Level 1 involves two steps:
1. Evidence of the minimum amount of practical experience and successful completion of the exam to test knowledge and;
2. Successful performance evaluation which will be conducted by a trained in-house evaluator using a smartphone, tablet or digital camera (e.g. Go Pro) technology to record the candidates carrying out the tasks and a digital interface to upload videos, complete checklists, enter observations and auto-fill the performance summary score. This Performance assessment will be conducted after candidates have successfully completed the knowledge assessment. This would serve to demonstrate your skills in four task areas.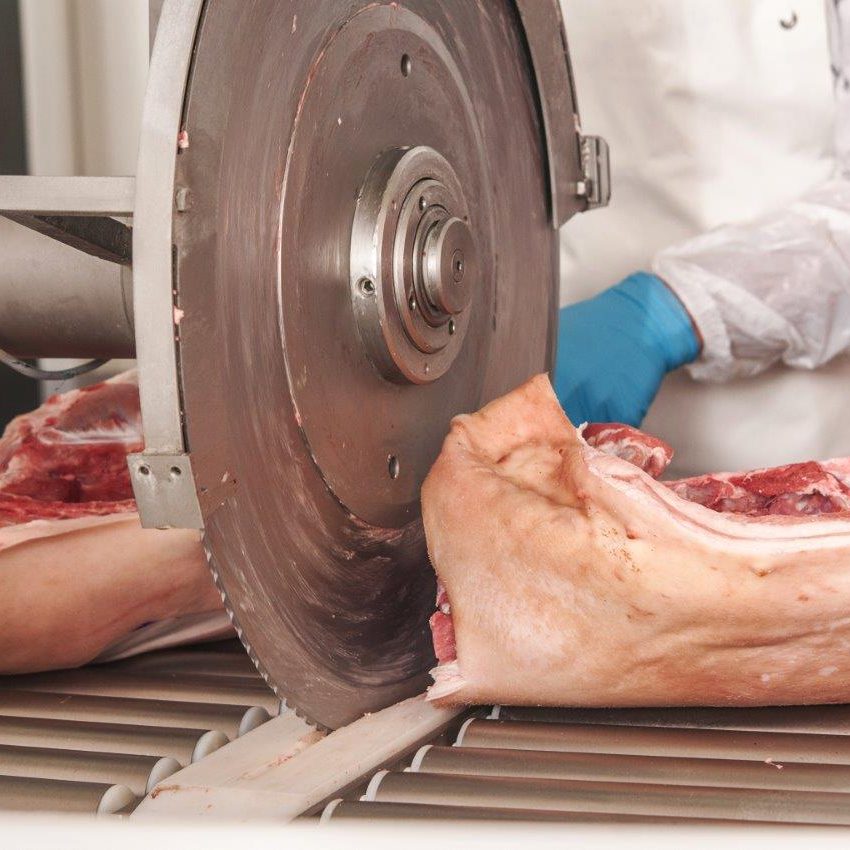 Candidates must achieve the passing score for each of the two components of the certification.
THE PROCESS:
ONLINE EXAM + PERFORMANCE ASSESSMENT = CERTIFICATION

Who Would Benefit from a CCIMC Level 1 Certification?
We at FPSC understand how increasingly competitive the Canadian food and beverage industry is becoming out there! That is why the certifications provided by FoodCert™ are created by undergoing consultation with the industry and utilizing our FPSC Labour Market Information to identify the best in-demand occupations.
The CCIMC Level 1 Certification gives employers a benchmark for evaluating their employees' knowledge and performance. When an applicant for a job says, "I'm CCIMC Level 1 Certified", the employer can be assured the applicant knows the fundamental CCIMC Level 1 concepts. For example, a CCIMC Level 1 certified worker should know basic knife skills and food safety.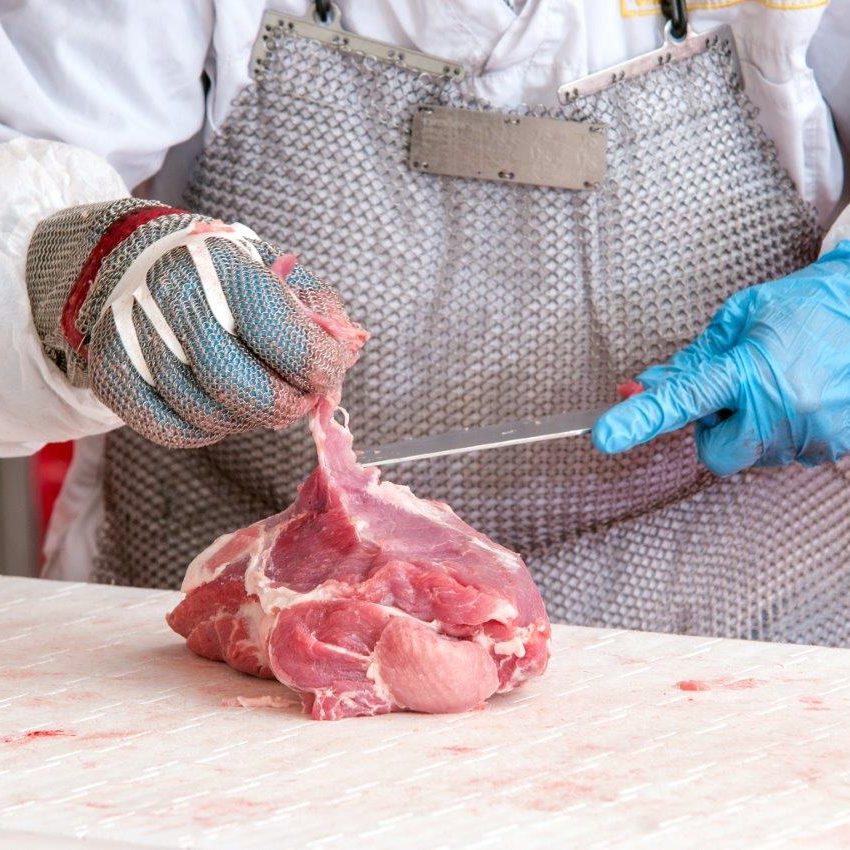 About the Exam:
The CCIMC Level 1 Certification exam, developed in collaboration with industry leaders, is based on the National Occupational Standard for an Industrial Meat Cutter.
The CCIMC Level 1 certification was developed by Food Processing Skills Canada (FPSC) to provide an industry-wide means of certifying the competency of an Industrial Meat Cutter. Candidates seeking certification as Level 1 Industrial Meat Cutter must successfully challenge an applied knowledge multiple-choice examination and a performance evaluation.
This exam is the first step of a two-step certification process for food processing professionals, intended for those who use knives and work in a meatpacking environment.
To Qualify for this Exam:
Candidates must register by providing proof of employment of a minimum of three months in a meatpacking organization in a position that requires the use of conventional knives. For Evaluators, a minimum of three years of experience in a similar setting is required.
The exam is virtually proctored consisting of 30 multiple choice questions; each question has four possible choices, with only one correct answer. All choices are designed to be realistic. Qualified candidates will need to read the choices carefully in order to be successful.
Candidates have one hour to complete and submit the exam. The exam can be taken online at any time of the day and at any location of the candidate's choice (i.e. home, closed office, library, space provided by the employer, etc.) with the oversight of a virtual proctor.
Candidates must pass the knowledge exam with a 75% passing score in order to qualify to the next step of certification.
Workplace Requirements – Important for Employers!
A work area is to be set up for the evaluation to be conducted. This area may be on the line or in a separate area set up for evaluation.
• PPE provided by the employer, e.g., disposable gloves, aprons
• Equipment/tools, e.g., knives to conduct the evaluation
• One piece of meat
• Cleaning and sanitation supplies
Maximum of 2 performance evaluators per company, who must meet the following requirements:
• Must have passed the Online Knowledge Exam component of the CCIMC Level 1 Certification before Evaluator training
• Time to take Evaluator training (maximum 2 hours)
• Access to the organization's Standard Operating Procedures (SOP), e.g., required PPE, etc.
• A device to take a video recording of the candidate's performance. This could include a GoPro camera with a tripod, an iPhone, or an Android device with a tripod.
• Access to a computer.
How In-House Evaluators Get Certified:
Organizations identify Performance Evaluators in the company application as the individuals with the highest level of skills in the area of meat cutting. To be qualified as a Performance Evaluator applicant, the individual must have a minimum of 3 years of experience using knives in meat production.
Similar to the process that our candidates have to go through in order to get CCIMC Level 1 certified, our In-House Evaluators will first have to take the Knowledge Exam successfully. The Knowledge Exam is then followed by an Evaluator Training course, which can shortly be found on the FoodCert™ website.
What Skills Will Be Evaluated?
Category #1
Food Processing Equipment (C)
Major Skill
Use Food Processing hand and power tools
Competency Unit
Use knives and saws
Category #2
Food Safety Management System (D)
Major Skill
Comply with food safety management
Competency Unit
Follow food safety management system
Category #3
Quality Management (E)
Major Skill
Monitor Product Quality
Competency Unit

Monitor quality of raw meat
Monitor foreign body detection and removal equipment
Inspect finished meat and game

Category #4
Sanitation (F)
Major Skill
Clean food processing equipment and tools
Competency Unit

Prepare for cleaning
Conduct daily cleaning for food processing equipment and tools

Category #5
Health and Safety (G)
Major Skill
Comply with occupational health and safety program
Competency Unit

Follow occupational health and safety program
 Participate in emergency preparation

Category #6
Organizational Policies, Procedures and Practices (H)
Major Skill
Comply with legislations/regulations
Competency Unit

Interact with regulatory agents/inspectors
Participate in accident/incident investigations

Category #7
Organizational Policies, Procedures and Practices (H)
Major Skill
Comply with organizational policies and procedures
Competency Unit

Comply with organizational policies and standard operating procedures (SOPs)

Category #8
Leadership (I)
Major Skill
Demonstrate professionalism
Competency Unit

Exhibit professional and ethical conduct

Category #9
Communication (J)
Major Skill
Communicate effectively
Competency Unit

Use active listening skills
Use speaking skills
Use hand signals
Knowledge Exam
The CCIMC Level 1 Exam is taken in a "virtually proctored" environment. An online supervisor monitors the examinee via a webcam as he/she completes the exam. Examinees are required to provide the proctor with two pieces of Government-issued ID. Virtual proctors are available 24 hours a day, 7 days a week, and can be scheduled "on demand."
For the purposes of this exam, all forms of ID must include a photo and your full name, examples include the following;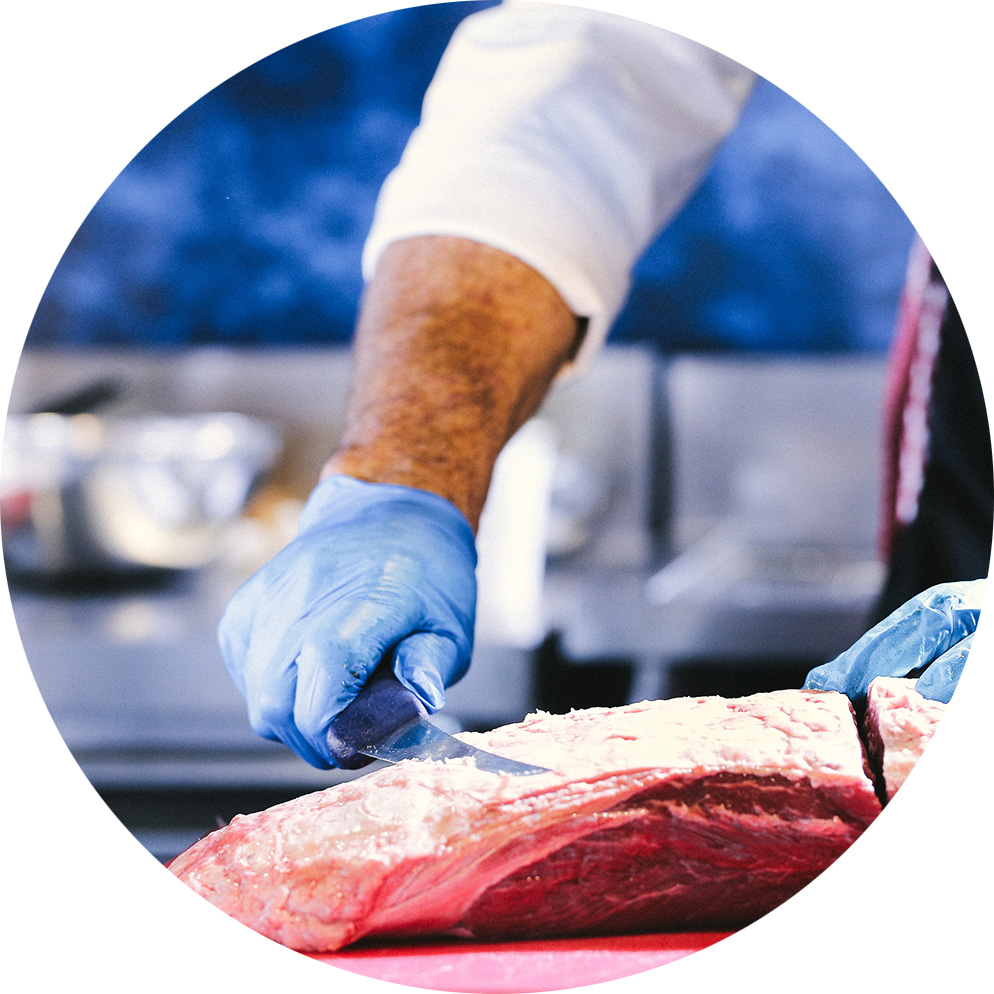 • Registered driver's license
• Passport
• Health Card – must have a picture to be valid
• Citizenship, Permanent Resident, Immigration/Refugee Card – must have a picture to be valid
• Age of majority card
For questions relating to acceptable forms of ID, please contact foodcert@fpsc-ctac.com; all discrepancies will be handled on a case-by-case basis.
At FoodCert™, we leverage the latest technological trends to bring you a safe, trusted, and encrypted experience. Our Knowledge Exam offers narrated, pictorial-style exam questions that are automatically marked, giving you immediate exam results!
In preparation for the exam, individuals may choose to take the online CCIMC Certification Practice Exam. This exam consists of 15 multiple choice questions and mimics the online environment and content of the official designation exam. Once you have reviewed all the supporting documents and feel prepared, launch your practice exam at any time!
PLEASE NOTE: The Practice Knowledge Exam is exclusively designed to prepare candidates for the official CCIMC Level 1 exam; your choice to participate is entirely optional.
Performance Assessment
The CCIMC Level 1 Performance Assessment will be conducted by trained in-house evaluators using a smartphone, tablet or digital camera to record candidates carrying out the tasks. The assessment includes a digital interface to upload the videos, complete the checklists, enter observations and fill the performance summary score. Candidates must achieve the passing score for each of the four sections of the performance evaluation.
The following table indicates a passing score for each section.

Audit Checks
All candidate applications are subject to random audits by the FoodCert™ Certification Governance Committee. The FoodCert™ Team is responsible for conducting random audits on 5% - 10% of all applications received. Applications selected for the audit will require candidates to provide evidence of the information submitted. Candidates will be informed if their submission is subject to an audit.
Exam Preparation
FPSC offers a wealth of certification training that is designed for exam success. Find out more and explore all training options:
Test Results
All candidates will receive the official results of the exam and the performance assessment by letter mail. If a candidate PASSES the knowledge test and performance assessment, they will receive a transcript of their skills assessed in the exam, a passport with the CCIMC Level 1 Certification logo, the electronic official CCIMC Level 1 Certification logo, and a certificate confirming their status as a Canadian Certified IMC Level 1 (CCIMC).
Upon passing the exam and being granted your CCIMC Level 1 Certification, you can start using your certification after your name (e.g., John Smith, CCIMC), display your certificate and demonstrate your CCIMC Level 1 assessed skills to your employer(s), food inspectors and auditors. Your name will also be added to our CCIMC Level 1 Certification Roster.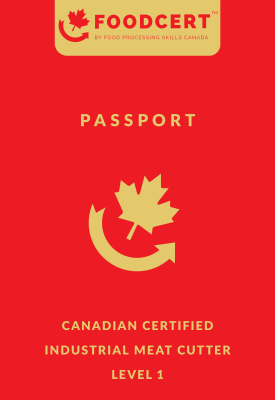 Get Certified!
Canadian Certified Industrial Meat Cutter Level 1