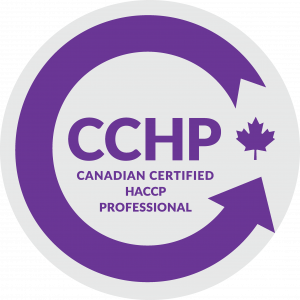 CANADIAN CERTIFIED
HACCP
PROFESSIONAL
Canada is transitioning to even higher food safety standards with the 
Canadian Food Inspection Agency Act
. With these strict standards and programs being introduced, Canada needs experienced professionals to ensure consumers are receiving excellent and safe products.
FPSC is proud to offer current Hazard Analysis Critical Control Point (HACCP) professionals the opportunity to advance their careers with this exam and designation. For your benefit, we offer multiple study resources and recommendations, and a step-by-step guide on how to be fully successful throughout the exam process. Explore our website and be on your way to gaining your designation!
INDUSTRY VALIDATION BY

LEVEL

DELIVERY
ONLINE EXAM/ ASSESSMENT
WORK EXPERIENCE PORTFOLIO ASSESSMENT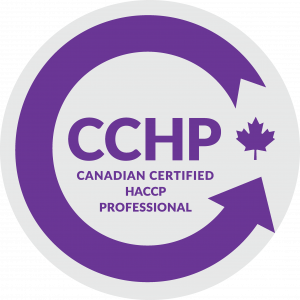 CANADIAN CERTIFIED
HACCP PROFESSIONAL
The Canadian Certified Industrial Meat Cutter (CCIMC) Level 1 certification is an introduction to basic meat cutter knowledge and skills that identifies and recognizes individuals who meet a specified standard defining competence in the meat field.
Our process involves a simple knowledge exam and performance evaluation that is reviewed online after vetting the applicability and information of our candidates.
INDUSTRY VALIDATION BY

LEVEL
DELIVERY
ONLINE EXAM/ ASSESSMENT
Getting Started
A Standard of Excellence
The HACCP Professional Certification, developed in collaboration with industry leaders, is based on the National Occupational Standard for an HACCP Professional.
Getting Started
A Standard of Excellence
The HACCP Professional Certification, developed in collaboration with industry leaders, is based on the National Occupational Standard for an HACCP Professional.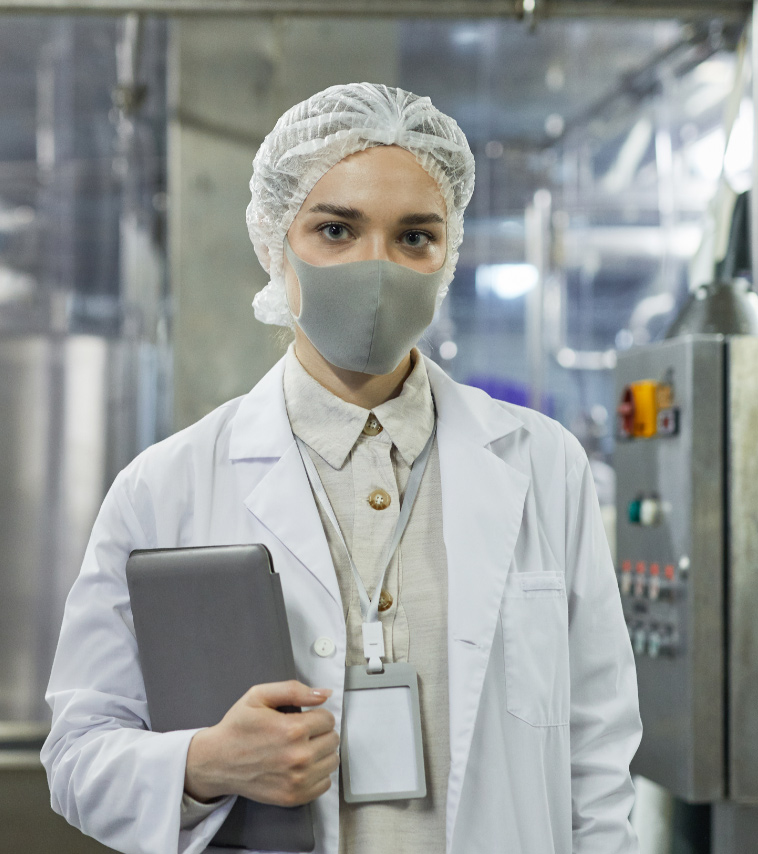 Who Would Benefit from a CCHP Certification?
Employees will:
Increase your success in the food processing industry
Gain recognition with the new CCHP title in your name
Become a leader in Food Safety
Gain physical proof of your HACCP knowledge
Apply your knowledge within your facility and among your co-workers
Instill safety standards to benefit millions of Canadians
Increase your career opportunities for the future
Demonstrate that you meet the national standard
Employers will:
Increase the standards in their facility for food safety with your skills
Benefit from your extended knowledge
Learn from your leadership
Demonstrate the industry's high standards
Educators will:
Attract students who will get a start on their career path
Challenge the Knowledge Exam
Obtain a Nationally recognized Canadian certification
Educators that offer professional certifications can tap into new markets, boost enrolments, and become leaders in their field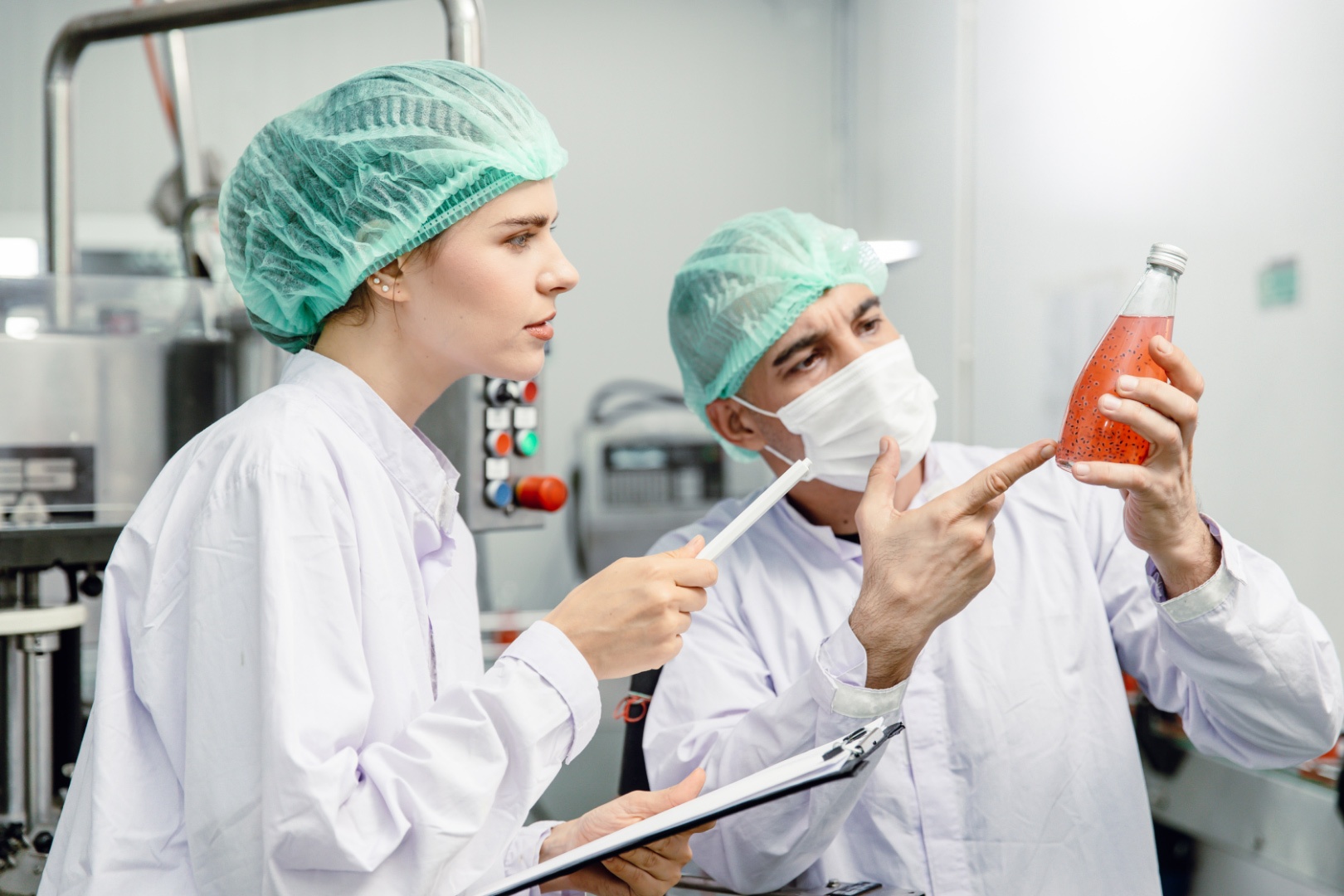 Steps to achieve the CCHP Certification
1
Required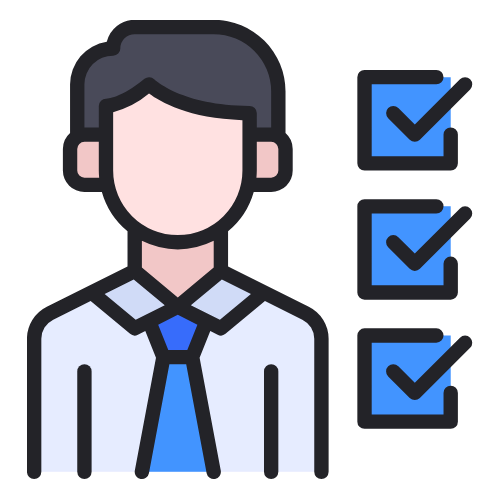 Determine HACCP Certification Eligibility
Once you have explored the benefits and decided to apply for the exam, review the eligibility requirements.
Applicants are required to have:
3 years of practical work experience within the last 5 years. This must be in a role that is relatable with the HACCP profession, or in a profession or similar role where you can demonstrate relevant experience.
Volunteer, research and academic practical HACCP work experience. This may count for up to 1 year of the 3-year HACCP work experience requirement.
Food Processing Skills Canada is responsible for conducting an annual random audit of 5%-10% of all applications through which evidence of information reported by candidates is requested. Candidates will be informed if their submission may be subject to an audit.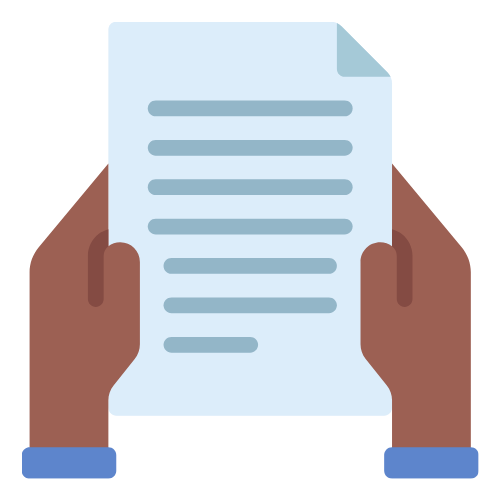 Fill Out and Submit "Work Experience Porftolio"
Once you have determined you are eligible to take the exam, complete your Work Experience Portfolio by accessing the resources section below. This form can be filled out and submitted online.
This form must be completed before writing the exam. Without it, your experience could not be properly justified, and you would not be deemed eligible for the HACCP examination.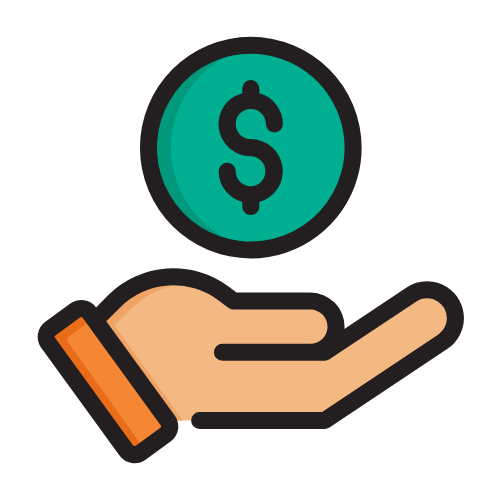 Register and Payment
Once you have completed, submitted, and approved your Work Experience Portfolio to the registrar, you will be able to register for your Exam. After completing the registration form, you will be prompted to pay the exam fee.
Payment with Credit Card
Follow the given instructions and proceed to pay with your credit card.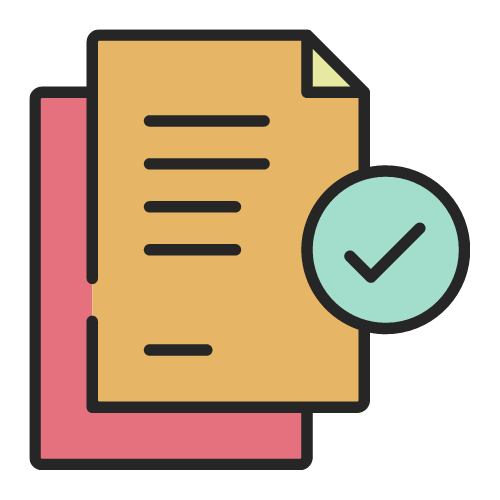 Approval of Application
When Steps 1-3 are fully completed,your application will be revised by the registrar to verify that you satisfy the 3-year work experience requirement and all other eligibilities.
The registrar will:
Determine if sufficient information is provided by candidate.
Determine if minimum work experience is achieved. This may involve verifying information for authenticity.
The registrar may contact you for additional information or clarity.
The review and approval process by the registrar will take approximately 5 business days. After that time has passed, you will receive an email letting you know whether your application was approved or denied. If denied, you will qualify for a refund. If approved, you can move on to the next step.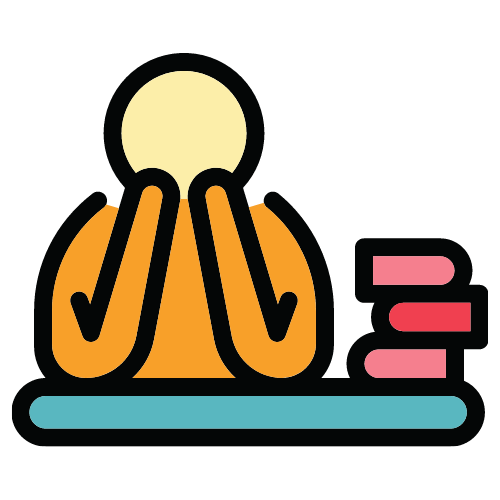 Prepare for your Exam
Preparing is one of the most important steps for any exam.The FPHRC offers several resources to prepare for this exam, which you can find listed below in the Resources section available for free or purchase:
The Practice Exam
National Occupational Standards Package
Developing a HACCP Plan manual
E-Book are exceptional
You can also find information on the content of the exam by clicking the Evaluated Skills button shown on the menu bar on the top of your screen.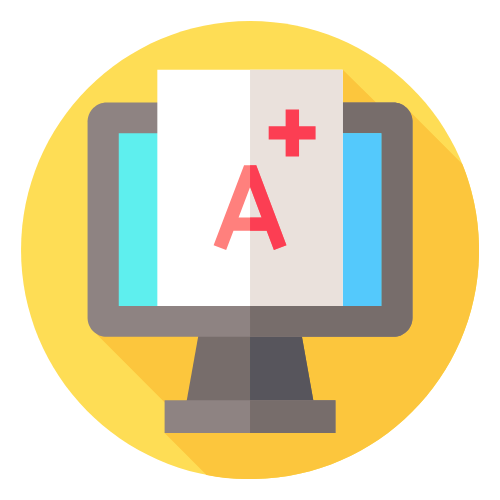 Write Online Exam
Congratulations, you've been approved! As soon as you receive an email stating your application has been accepted, follow those included instructions.
The provided instructions will let you know how to set up your exam with the virtual proctor software, and how to take the exam. Your virtual proctor acts as an online supervisor throughout the writing process to monitor cooperation via webcam. The exam and proctors are available on demand online, 24 hours a day, 7 days a week at any quiet location of your choice (home, closed office, library, etc.).
Candidates have one (1) year to write the exam after their application is approved via the FoodCert platform. After completing and submitting your exam, the unofficial results (pass/fail) will appear in a pop-up on your computer screen.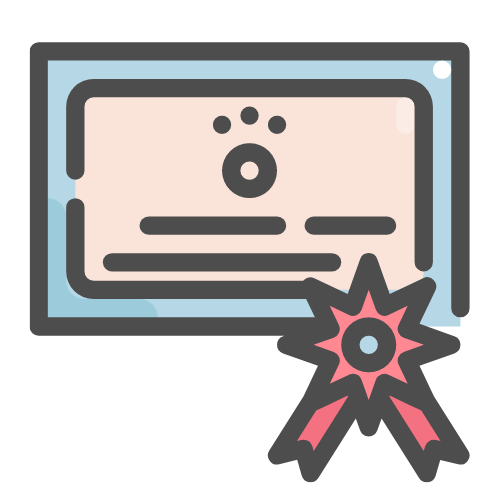 Receive your Designation
Successful applicants will receive:
An official certificate confirming their status as a Canadian Certified HACCP Professional;
A transcript of the skills assessed during the exam;
A CCHP logo lapel pin; and
If the applicant was not successful, they will receive information on costs and steps to re-write the exam. Candidates will need to wait 30 days before re-writing the exam, as well as pay the additional re-write fee.
Work Experience Portfolio
Candidates will use this form to record information on relevant experience including
employment history, professional voluntary activities, and completed education and training.
Note: To meet the work experience requirements, candidates must demonstrate a minimum of 3 years of HACCP work experience within the last 5 years. Work experience can be in the food processing field, in a related profession, or in a similar role in which they can demonstrate relevant experience.
Candidates must demonstrate that their experience was acquired by:
Work Experience – Minimum 70% of the experience total must come from paid
work experience.
All work experience may come from paid employment; however, candidates may also demonstrate additional experience in the following areas, up to the indicated maximum contribution of their total:
Volunteer Experience – Maximum 10%
Formal Education / Academic Studies – Maximum 10%
Other Credentials and Training – Maximum 10%
Research – Maximum 5%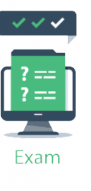 Knowledge Exam
The CCHP Certification exam is based on the National Occupational Standard for a HACCP Professional. It is a virtually proctored exam consisting of 100 multiple choice questions; each question has four (4) possible choices, with only one (1) correct answer. All choices are designed to be realistic, qualified candidates will need to read the choices carefully in order to be successful.
Candidates have two hours and thirty minutes (2.5 hours) to complete and submit the exam. The exam can be taken online at any time of the day and at any location of the candidate's choice (i.e. home, closed office, library, etc.) with the oversight of a virtual proctor.
Virtually Proctored Exam
The CCHP Exam is taken in a "virtually proctored" environment. An online supervisor monitors the examinee via a webcam as he/she completes the exam. Examinees are required to provide the proctor with two pieces of Government issued ID. Virtual proctors are available 24 hours a day, 7 days a week, and can be scheduled "on demand".
Resources
FPSC offers a wealth of certification training that is designed for exam success. Find out more and click to explore all training options:
Jobs that use CCHP
Quality Assurance
Food Safety
Quality Management
HACCP Management
Coordinator or Supervisor roles
Food Auditors
Food Inspectors
Food Consultants
Food Regulators in Government
Exam Details
The CCHP Certification exam is based on the National Occupational Standard for a HACCP Professional.
CCHP is a virtually proctored exam consisting of 100 multiple choice questions
2 hours and 30 minutes (2.5 hours)
Minimum of three (3) years practical work experience related to the role of a HACCP professional within the past five (5) years.
"After exploring lots of providers, I came across FPSC, which was self paced and provide easy to understand and comprehensive material along with the flexibility to appear for the exam anytime within a year of registration.
Throughout the process from registration to purchasing study material, appearing for exam and getting a certificate, I was guided by the staff. Hence, I highly recommend CCHP course from FPSC, as it filled in the gaps of my understanding of HACCP"
QA Manager at DULCINÉE'S BAKERY Inc.
Frequently Asked Questions (FAQs)