There are more than 6,500 food processing establishments from coast to coast, with Canada's food and beverage processing industry accounting for more than 17% of all manufacturing jobs. FPSC Certifications are key in helping the Canadian food industry grow and develop.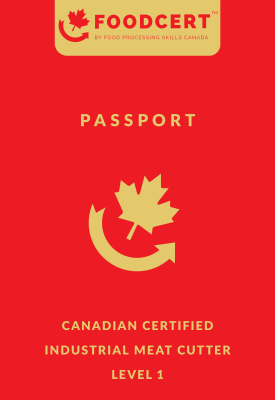 Benefits of FPSC Certifications
• Improvement of client experience
• Improvement of work quality
• Reduction in safety-security related risks
• Development of skill level consistency within the labour force
• Attraction of new workers
Our Industry's Learning & Recognition Framework
FPSC is leading the development of Canada's first Learning & Recognition Framework for the food and beverage manufacturing industry. This is groundbreaking for manufacturers and educators in that we now have a framework that provides clear learning pathways and skills requirements for jobs.
The framework provides industry and educators with a documented model that clearly defines qualifications in a comprehensive structure. This framework then provides a path for learning and achievements. With the Learning & Recognition Framework, it will become a whole lot easier for educators to align training to industry needs and for employers to develop the perfect team.